When Ben and I told people we were planning our honeymoon in Portugal, the most common response was, sadly, "Why?" I get it, when you think of a European honeymoon, you're probably picturing Italy or France. American tourists "discovered" Italy and France decades ago, and as a result, they're very tourist-friendly experiences, but also crowded and expensive, which isn't really our style. Don't get me wrong, both of us love those countries, but picture this–a place with just as much (if not more) history, beautiful architecture, bliss-inducing wine, better weather, almost zero American tourists, and prices that will make your jaw drop, in a good way.
That's Portugal.
We decided on Portugal by googling "where to go in September" and choosing the place that was easiest for us to get to. In September, the European tourist rush has ended and prices are low, but temperatures hover in the 70º-80º Fahrenheit range. Being on the extreme western edge of Europe makes Portugal easily accessible to Americans. Once I read that Portugal was like Italy may have been fifty years ago (in other words: cheap and non-Disneyfied), we were sold. Here's what we found to love about Portugal during our trip.
Portugal really is cheap
Compared to the rest of Europe, that is. We spent around €10 total for our breakfast, €30 for dinner, and somewhere in between for lunch–for both of us. A pint of beer is less than €2 (it's more than €4 in Italy, for comparison's sake). Because it was our honeymoon, I booked some fancier places to stay, but even those were reasonable. We stayed at a beautiful vineyard, on top of a hill, with views of the Douro River and its vineyards stretching for miles in all directions from our bedroom window, for €95 a night including breakfast. Our most expensive stay was a last-minute booking in a touristy town called Aveiro. We stayed in the town's nicest hotel, in a deluxe room on the top floor with a balcony, for €135 a night. A comparable room in the south of France could easily top €400.
The architecture is stunning–even when it's in ruins
Portugal has a long history that includes Roman rule, Visigoths, and Moorish conquests. Ruins from every era can be found strewn across the countryside and in the heart of Portugal's big cities. In the 15th and 16th centuries, the Portuguese Empire rivaled its European neighbors, and the resulting homeland pride led to some pretty extravagant development. Castles, state buildings, monasteries and monuments all proclaim Portuguese supremacy.
Even more modest buildings, like apartments and shops, are covered in intricate azulejos, tile mosaics that tell the history of the area or just decorate the building's facade.
And the one thing that makes all of this feel like your own secret discovery is that everywhere you go, you can find dilapidated old buildings that are falling into ruin. It may not sound all that great, but you get that feeling–the weight of time–that is lacking in places like Paris, where every historical site is kept in pristine condition, like it was built yesterday. Those crumbling old buildings make it feel less like a tourist destination, and more like a place where life is really lived.
Portuguese wine is amazing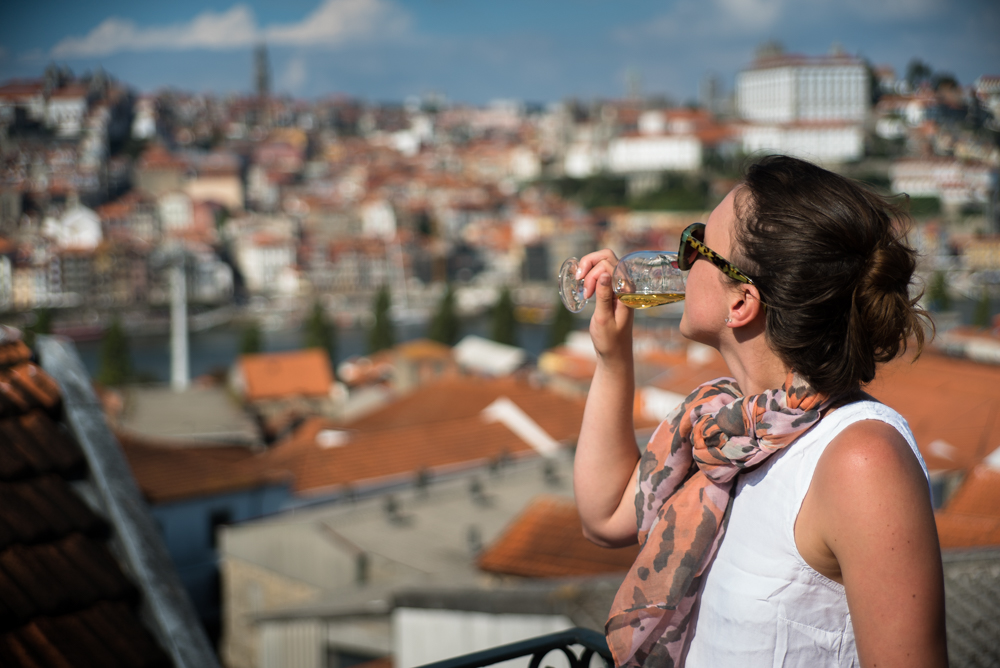 Portuguese food wasn't my favorite, but who needs food when you can drink your calories (just kidding, sort of)? Every region of Portugal produces different kinds of wine, from sweet, syrupy port to the lively, dry vinho verde, with luscious reds, whites and rosés in between. Even if you don't get out in the countryside to visit the vineyards, tasting rooms can be found all over Portugal's cities and towns, and are well worth the few Euro you'll spend on tasting.
Portugal's scenery is breathtaking
But you really should get out into the countryside. Rent a car and drive the Douro Valley–it's one of the most beautiful drives you'll go on in your life–or take a cruise up the Douro River from Porto if you'd rather kick back and drink a glass of wine while you admire the scenery. The jaw-dropping landscapes don't end there–Serra da Estrela is home to a few scenes that I swear belong in the Swiss Alps. For heaven's sake, we explored a park, ringed by rocky peaks, where cows were grazing while wearing cowbells. It might be the most idyllic thing I've seen in my entire life. Did I mention beaches? Portugal has plenty of those as well. We drove up the Atlantic coast, where there are MILES of open white sand beaches to enjoy. If the beach resorts are more your thing, look no further than the Algarve on the Southern coast (we didn't make it down there ourselves this trip; next time I suppose!).
Portugal is easygoing and safe
Everywhere we went in Portugal, people were just going about their everyday life, more than happy to help out and extremely patient with our terrible, terrible attempts at Portuguese. We ran into non-English speakers much more often than in other European countries I've visited, but nobody got irritated with our inability to communicate. Nowhere did we worry about our safety, not even wandering dark streets in Lisbon. I'm sure troublemakers are there if you go looking for them, but common sense is more than enough to keep you out of danger in Portugal.
Portugal might just be our new favorite spot in Europe, and we kept getting the distinct impression that it's on the verge of something big. Go now if you want to tell all your friends you went before it was popular. If my words and Ben's pictures haven't convinced you that Portugal is the next hot European destination, stay tuned for posts about Lisbon, Porto, and the Douro Valley.