Camping seems to be one of New Zealand's national pastimes. You can barely drive ten kilometers without passing a DOC campground (government-run) or a "Holiday Park" similar to KOA back home. And during the summer, they're so busy that you often need to book a spot in advance.
After spending nearly ten weeks in campgrounds all over the country, we've had the chance to form some opinions. One, that cheap DOC campgrounds rule and expensive Holiday Parks drool (okay, there are plenty of exceptions to this rule, but bear with me). Which is why Ben and I were so surprised to fall in love with a privately-owned campground that cost us $24 per night.
Gentle Annie's Seaside Enclave

North of Westport and just before the road winds up and over to Karamea, this place has everything…flush toilets, friendly Weka birds, privacy hedges, sort-of-fast wifi, gregarious German teenagers, and an artificial indoor pond. Okay, Stefon impression over (I couldn't resist).
Really, Gentle Annie's packs in the campground amenities. During our two-plus months in New Zealand, I learned to be satisfied with pit toilets and a single water tap and I was downright impressed when a place had a flush toilet and a sink. Gentle Annie's has multiple flush toilets and sinks, plus SHOWERS, and that's just the beginning.
We were stoked to pull into the camping area and see individual sites separated by tall hedges that provide privacy and protection from the wind. The sites are basically on the beach, so the wind can get pretty wild. My delight only grew when I took a seat in my outdoor garden benches and was greeted by the Gentle Annie's Welcoming Committee:  a pair of Wekas who darted in and out of the hedge, walked right up to the car, posed for pictures, and generally entertained us throughout dinner.
The heart of this campground is the cafe. Yes, cafe…with WIFI. Before you start accusing me of being super high-maintenance for wanting wifi at a campground—yeah, I know it's kind of ridiculous. Back at home in Colorado, Ben and I regularly camped at places with zero amenities. No toilet at all, and "running water" meant the river. When you live in your car full-time though, your priorities get a little skewed. Wifi is incredibly hard to find in New Zealand, which makes trip-planning kind of problematic and blog-updating downright impossible. So when I found out that Gentle Annie's wifi was free…and unlimited…and actually pretty fast (by New Zealand standards), I was thrilled. This was like finding a golden ticket. Yes, free/unlimited/fast wifi is that hard to find down here.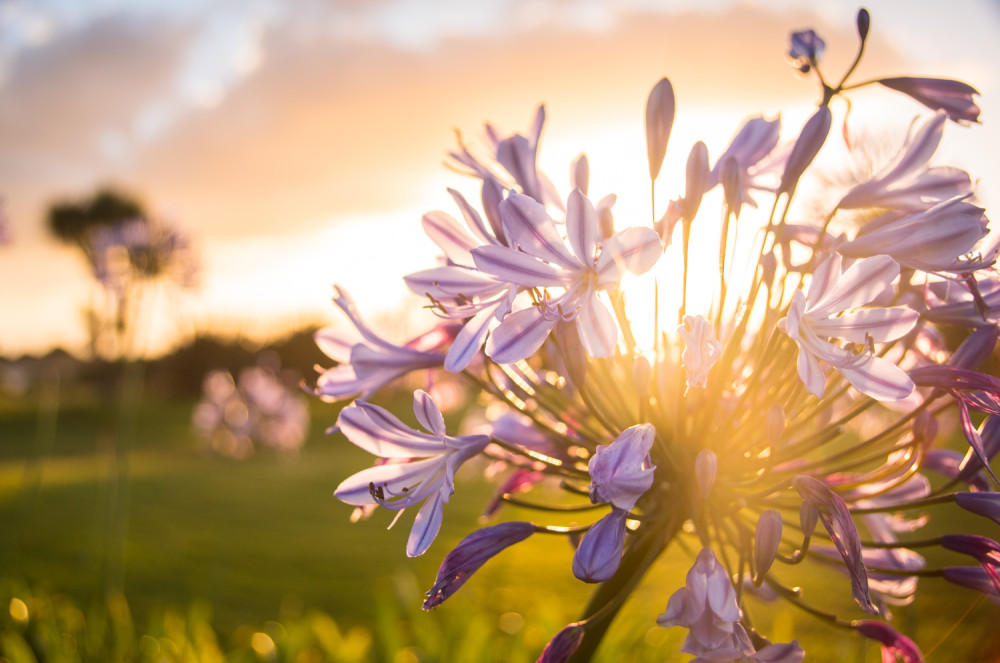 We planted ourselves in the cafe after dinner and were there into the wee hours of the morning planning our upcoming five-week trip in Southeast Asia (and okay, fine, obsessing over social media a little bit too). We were joined by a group of Europeans in their late teens and early 20s, playing drinking games. They apparently were "working" at the campground but they appeared to be off-duty the entire time we were there, with the exception of the super-nice German girl who checked us in (and then went back to hanging out with her friends). That's a gig I'd like to get.
It was all we could do to tear ourselves away from Gentle Annie's the next morning. In fact, we didn't leave until mid afternoon. We searched for jade on the beach (this is called "fossicking" in New Zealand), wandered through the clifftop maze down the road, admired a waterfall that poured into the ocean from high on a jungle cliff, and yeah, surfed the internet just a teensy bit more.
Gentle Annie's is the perfect spot to take a break for a few days (or more). It's close to the ocean, the mountains, and the jungle. It's got some of the best internet you'll find in New Zealand (let alone at a campground). And it's full of like-minded travelers who are happy to socialize and equally happy to leave you to your solitary internet-surfing. There's not much more I could want in a campground.