Ben and I recently spent a week in Thailand, our second visit to the "Land of Smiles" after a 36-hour layover in January. It was hot, but wonderful. We ate all the mango sticky rice we could, stood in awe of the elephants at Elephant Nature Park, and found a quieter side of Bangkok that tempted us to stay longer.
And despite all of that, I wish we hadn't gone.
Before we got there, I heard murmurs that politically, things weren't going well. When we arrived, we were surprised to find a huge, armed military presence at the airport and near all the Chiang Mai city gates and markets. I filed these observations away, but didn't think it was anything serious, having forgotten one important thing:
At the time of our visit, Thailand had been under martial law for ten months. It didn't have a noticeable impact on our visit, except that if I had bothered to read our travel insurance policy I would have realized that if the military coup somehow affected our trip, nothing would be covered by our policy. That's right–most travel insurers refuse to cover problems that arise because of a military coup. If we had gotten stuck because the transport system shut down, or kicked out of our hotel by the military (for whatever reason), we would have had to pay out of pocket to fix it.
But my own experience is not what makes the current situation in Thailand bad. Under martial law, the military junta banned political activity, censored the media, and sent hundreds of people (journalists, bloggers, activists and academics) to military bases for "attitude adjustment." It's even illegal to use the three-finger salute from The Hunger Games–people have been arrested for doing it. You can read much more about it in this enlightening article from The Guardian. Since our visit, martial law was lifted–only to be replaced by a constitutional order that allows Prime Minister General Prayuth Chanocha unlimited power. 
Given what we've learned, Ben and I have decided that we won't be going back to Thailand anytime soon. I'd call it a boycott. Frustratingly, the world's biggest travel blogging conference, TBEX, didn't come to the same conclusion and in fact, worked closely with the Tourism Authority of Thailand (TAT) to organize and promote last month's TBEX Asia conference in Bangkok. And, they're hosting TBEX in Bangkok again this fall.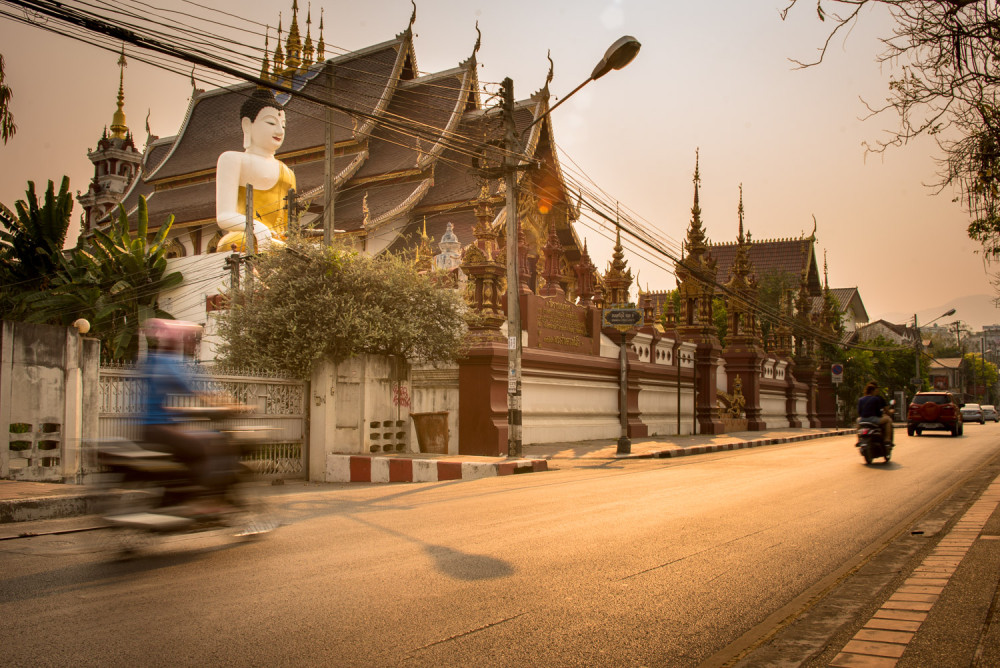 A recent blog post has been working its away around the travel Twittersphere about why travelers should be boycotting Indiana in light of their rightfully controversial religious freedom law. It's an interesting idea, but how many travel bloggers are planning trips to Indiana anyway? Thailand, on the other hand, is a hugely popular destination (especially among travel bloggers) that relies heavily on foreign tourism. Imagine what an impact TBEX Asia attendees could have if, instead of accepting goodies from the TAT and luxuriating at five-star hotels, they refuse to attend the conference and, even better, write articles about their choice?
The title of this post is pretty misleading, I guess. By no means do I think people should stop fighting discrimination. But if you're in the habit of boycotting places because you disagree with their laws, it's time to add Thailand to the list.