On our second day in Iceland, we headed north out of Reykjavik toward the Snæfellsnes Peninsula, land of volcanoes and glaciers (I mean really, that could describe anywhere in Iceland, but bear with me). The Snæfellsjökull volcano, on the very western tip of the peninsula, was the setting for Jules Verne's Journey to the Center of the Earth. If that doesn't tell you how crazy this spot is, nothing will. Snæfellsjökull quickly rises from the North Atlantic to a height of almost 5,000 feet and is capped with a glacier, despite the fact that it's an active volcano (which, yes, hasn't erupted in almost 2,000 years). It's like the literal embodiment of Fire and Ice.
Just over an hour after leaving Reykjavik on a chilly October morning, we turned west off the Ring Road at Borgarnes and quickly found ourselves in the boonies…the most beautiful boonies I've ever laid eyes on, but still. We were out there.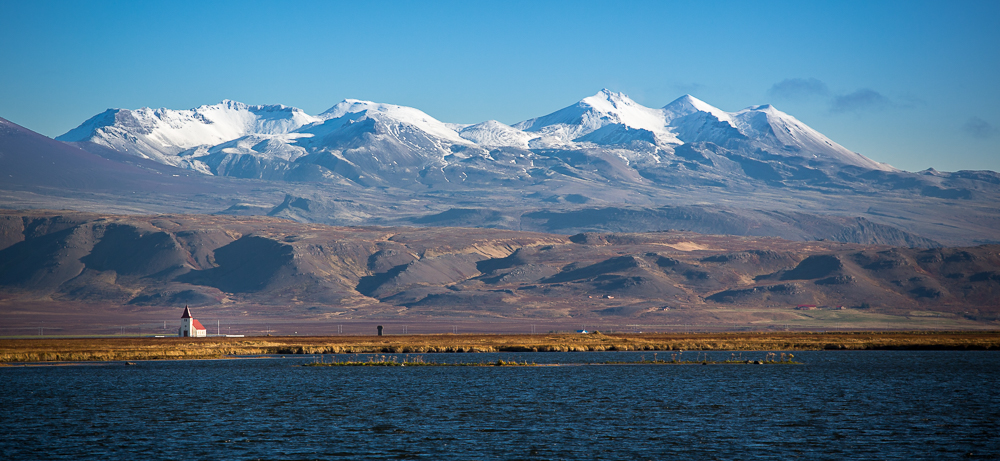 We drove for another hour and a half with nothing but views in every direction; to our right, the frigid North Atlantic, to our left, hills, cliffs, waterfalls and eventually the hulking Snæfellsjökull itself, its summit crowned in mist and clouds for most of the day (seen in the featured image of this post).
Shipwrecks and abandoned beaches
Snæfellsjökull lies at the center of a National Park, and in Iceland, access to National Parks is always free–score! I had printed off a trails brochure and we picked a short hike along the coast from Djúpalónssandur to Dritvík. Djúpalónssandur is a black rocky beach, surrounded by towering rock formations, where an English ship wrecked in 1948. Rusted remains are strewn around the beach, along with four huge stones that fishermen used to test their strength (I couldn't even lift the smallest, making me "useless" according to the stones' names). A trail leads north from the beach to a little cove one kilometer away at Dritvík.
Hundreds of fishermen used to be stationed at Dritvík, but now there's just one bright orange, uninhabited, search and rescue hut; it's a lonely place with amazing views of the volcano and glacier. A hike in this area (the western tip of the Snæfellsnes Peninsula) should be on your must-do list–there are so many trails, you can pick your length and difficulty and any hike will reward you with ruins, views, and probably some birdlife.
Make a wish on Helgafell
Our drive from the National Park to Stykkishólmur, the biggest town on the Snæfellsnes Peninsula, was dotted with waterfalls and we zig-zagged between mountains and fjords. We couldn't stop pulling over to take pictures (which would be a recurring theme throughout our week in Iceland). We eventually made it to the outskirts of Stykkishólmur and pulled off the road for another short hike. Helgafell is a short mountain with a lonely grave at the bottom and the ruins of a chapel on top. The grave belongs to Guðrún Ósvífrsdóttir, star of her own Icelandic saga and the ruins were an Augustine monastery that stood until the sixteenth century. If there happen to be three things you really desire: climb from Guðrún's grave to the top of the hill (not looking back or speaking a word during the entire process), face east (there's a compass to help you out) and then make your wishes. You can talk and look around after you've made your three wishes–or, you know, catch your breath from the climb and admire the view.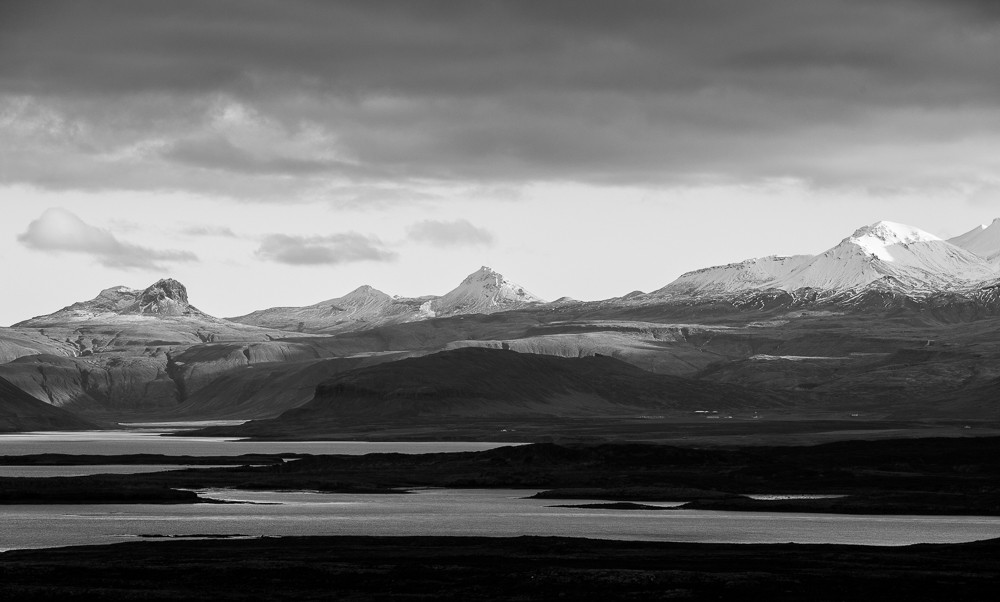 Stykkishólmur, your Snæfellsnes Peninsula home base
Stykkishólmur is the largest town on the Snæfellsnes Peninsula and if you're looking for a B&B or inn, it's your best bet. There are also a couple highly recommended restaurants. We had delicious fresh seafood in the cozy Narfeyrarstofa and the next morning, treated ourselves to pastries from Nesbraud. Best of all, Stykkishólmur is a typically adorable seaside Icelandic village with colorful houses and waterways snaking through the neighborhoods. If you climb up to the lighthouse, you'll get views of town, mountains, and fjords in one direction and the distant Westfjords in the other direction.
Have any questions or any stories of your own from the Snæfellsnes Peninsula? Let us know in the comments below!