We're Ben and Jenna,
a pair of photographers, writers, and adventurers. Wild Imagining is our online trip journal and photo album, where you can find inspiration and advice for your next adventure.
Latest Posts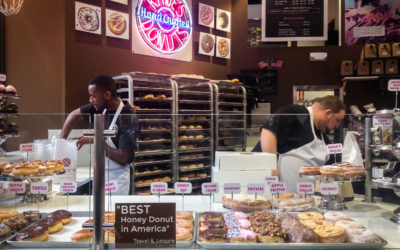 #NationalDonutDay was June 3rd this year. I had no idea until June 2nd, when I stumbled on this article from boston.com. Since moving to this new city, I'd been wanting to find a go-to donut shop. Donuts are my #1 guilty pleasure, my exploration food. I use...
read more